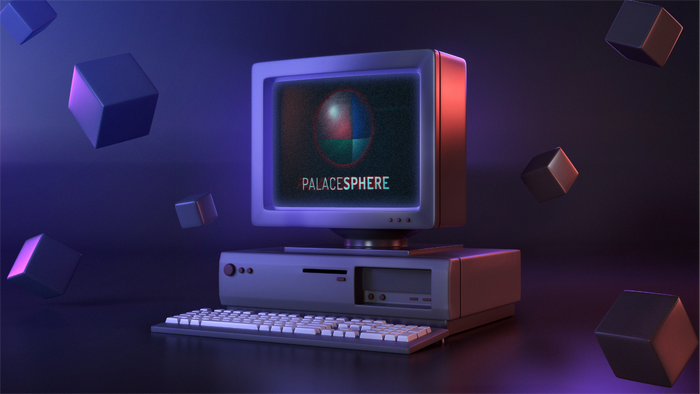 Sparking joy and connection are the top priority at Palace Games, so we want to share how you can put together a virtual party that is both fun and stress-free! 
Whether you're planning a virtual team building event or a party with friends or family, the Jewel Palace Series, including the Ruby Palace and the new Sapphire Palace, is perfect for you!
Ways to Play: Different Ways to Setup Up Your Virtual Escape Room Event
With friends, family, and colleagues dispersed like never before, it can be hard to schedule a play time that works for everyone. As our online games are self led (no live host required), teams can schedule the game at their convenience, no matter the time zone! There is no need to coordinate with our schedule for your virtual event unless you are interested in a live hosted game.
We understand that every group has unique needs. Some groups want to have a standalone event at a set date and time. Other groups may want to offer a fun virtual activity for their participants to enjoy at their leisure. Our system allows organizers to set up their virtual event however it works best for their group's needs.
Organizers could set up their virtual party in a couple of different ways:
1. Teams play at the same time
Organizers can schedule all teams to play at once. This is a great option if you have set aside a specific date and time for a team building activity or are throwing a virtual holiday party.
2. Teams play at different times
We have seen a lot of success with this model. If it is hard to find a time for everyone to play at once, allow each team to schedule their game at a time that is convenient within a set time frame (ex. over the weekend, within 2 weeks, etc...). To relieve the burden of scheduling, the Team Organizer can delegate this task by assigning Team Captains to each team and inviting them to the Game Administrator Portal (GAP).
What we love about this option is how it really encourages social engagement. As teams compete their escape times are memorialized on your private Leaderboard. We've seen friendly banter ignite as teams boast about their experience and challenge teams yet to play. 
Other Ways to Enhance Your Virtual Escape Room Event
We have helped many types of groups host excellent virtual events and throughout our experience we have learned some things. For example, some are looking for a turnkey experience with minimal effort; others wants ways to snazz up their events with swag! 
Extra Support
If you want the joy of throwing a great event, but without some of the hassle, then look no further! Our Palace concierges, aka The GEMs, are here to help. With new add-on packages, including a Live Host introduction, Live Host full-game support, or full set up packages, your event just got a whole lot easier. Check out what the GEMs have to offer here.
Swag
One of the really fun parts of assisting organizers with their events, is coming up with ways to make it unique. Enter the swag bag. Our Palace concierges, the GEMs, have come up with a great list of items that can be used to boost the experience and provide some hands-on enjoyment! See our list of swag idea here. 
Leaderboards
We would be remiss if we didn't mention our Leaderboards.
Need to energize your department? Want to rouse your competitive family? Looking to motivate your teammates? Our Leaderboard options will ignite friendly competition across departments, homes, and social groups.
Each reservation has a Private Leaderboard that includes the escape times for each team in your group. Great, right? Well, we also have Shared leaderboards and a Public Leaderboard to extend the competition. Shared Leaderboards are a really fun way to link separate reservations and see how your teams fair against others that you choose to invite. Click here to learn more about our Leaderboards.
At Palace Games, we truly and deeply, care about your experience and are here to help. Connect with us today to get your event underway!